Mason Miles -
2017 Oregon State
Record Youth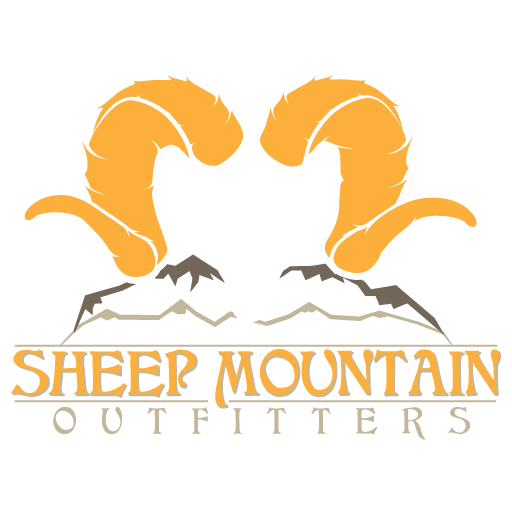 Oregon has two varieties of Bighorn Sheep; Rocky Mountain Bighorns and California Bighorns. Although California Bighorns are a slightly smaller size subspecies, the Boone and Crockett Club list them together with Rocky Mountain Bighorns. The Sheep Mountain Outfitters crew has experience guiding both species and in recent years has harvested multiple rams cracking Oregon's top ten list for both California Bighorns and Rocky Mountain Bighorns. Not only is sheep hunting addicting, in Oregon, it's a "once in a lifetime" opportunity. The odds of drawing a sheep tag are limited and no preference points are allocated. Like all species, one of the keys to our success is preseason scouting.  We take pride in knowing every inch of our hunting areas/units and we feel it's extremely critical to your success.  Consistent trophy success is obtained by complete preparation.   Our hunts take place on both private and public lands as we operate under long term private land leases and special use permits provided by the Bureau of Land Management (BLM) and US Forest Service (FS). The responsibility of providing "once in a lifetime" hunts is what drives us.  Our goal is to maximize the potential of each tag and strive for top end trophy success.  We have combined our passion for harvesting the biggest / most mature animals possible with our drive to be the best in our business.  With those goals guiding us, we treat every hunt as if it were our own and do everything possible to turn the odds of success, in each hunters favor.
California Big Horn Sheep: 
Our areas for California Bighorn sheep are the John Day River unit (east and west), Deschutes, Steens, South Central, Burnt River, Potamus, and Beatys Butte/Alvord Peaks. 
Within the John Day system the Oregon Department of Fish and Wildlife (ODFW) allocates 9 tags per year, within 3 seasons, for both sides of the river (east and west). The John Day River canyon is one of the West's greatest historic areas. River lovers throughout the Pacific Northwest cherish the John Day for its spectacular scenery and outstanding fishing and hunting. The lower John Day River supports the largest herd in the state with an estimated 650 bighorns. Sheep Mountain Outfitters has secured a private lease which provides access to the top of the river canyon. Our advantage is being able to glass vast areas of land from vantage points without having to drop into steep elevations of the river canyon. If your desire is to float the river canyon, our team is set up as the 60 mile float through the lower river is a great experience.  Summer steelhead fishing is outstanding as well.

Rocky Mountain Big Horn Sheep:
Rocky Mountain Bighorn sheep are found in several areas within the Snake River Drainage.  There aren't as many tags available, however, the quality of rams is "world class".  Our primary units are Lookout Mountain, N. Snake, and Sluice Creek.  Other units in which SMO has experience is Chesnimuns, and Hurricane Divide.  We spend extensive time scouting year round.
Oregon statewide tags:
In recent years we have guided multiple state wide sheep tag permit holders.  We have achieved outstanding success with multiple state and unit wide records.  If you have an interest in a statewide sheep hunt, please don't hesitate to contact SMO. 
If you are one of Oregon's lucky tag holders, please give us a call and we will assist and provide as much information as possible.